To print to a classic printer, you'll need to use an application on your desktop which will share the printer over your wifi network.
Connect the computer and the iPad running LumaBooth to the same network either using a wireless or wired connection. Printing using LumaBooth Assistant does not require an internet connection.
Open LumaBooth assistant on the computer, click on Printer Settings and choose your printer.
Go to LumaBooth, Print Settings, Select Print Method, and set to Printer via LumaBooth Assistant.
The status on both LumaBooth Assistant and LumaBooth will turn green indicating a successful connection.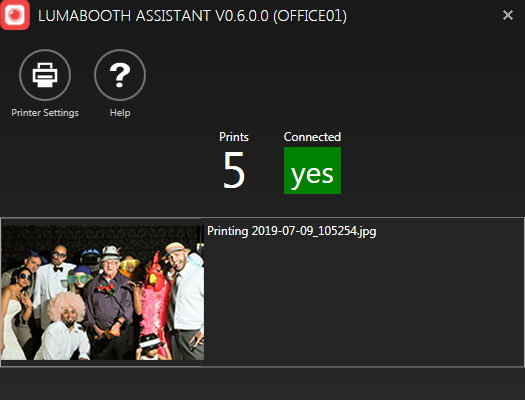 If the connection is not showing green, open Settings in your iPad. Scroll down and find LumaBooth on the left side. On the right, make sure Location is set to While Using and that Local Network is turned on.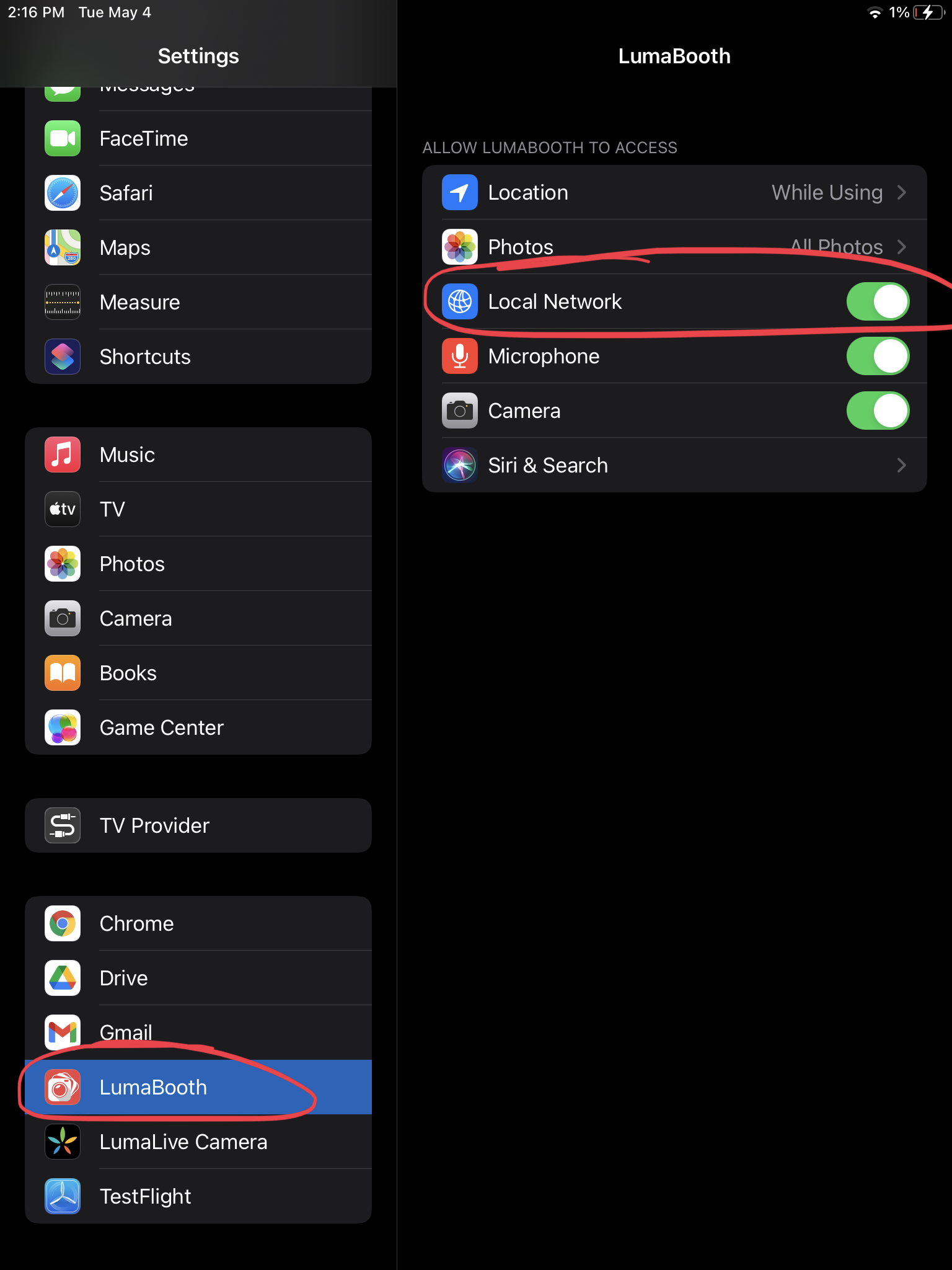 a) Wireless Connection
Connect both your computer and iPad running LumaBooth Assistant to the same WiFi network. If your access point has two networks for 2.4Ghz and 5Ghz, make sure both devices connect to the same network. You should never rely on a venue's WiFi as the large majority of them block communication from different devices on the network such as your computer and iPad.
b) Wired Ethernet
For a more reliable connection in conventions you can use an Apple USB Ethernet Adapter to connect your iPad to your network. You'll also need the Apple Lightning to USB Camera Adapter. Connect the iPad to the Camera Adapter, connect the Ethernet Adapter to the Camera Adapter, connect your charging cable to the camera adapter, and finally connect an Ethernet cable to the Ethernet adapter. Connect the ethernet cables from the iPad and PC to a router.
c) Wired Lightning Cable - Mac Only
If you are running LumaBooth Assistant on a Mac, you can alternatively connect the Mac to the iPad running LumaBooth with a USB to lightning cable.