The asset manager will show you any assets that you have uploaded, allowing you to choose from previous uploaded assets or upload new assets. Assets will stay in the asset manager unless deleted and are global across events across all devices, allowing the user to access assets from other devices that were previously uploaded.
Selecting an asset
To select an asset, click on the Choose button. This will prompt asset manager to open.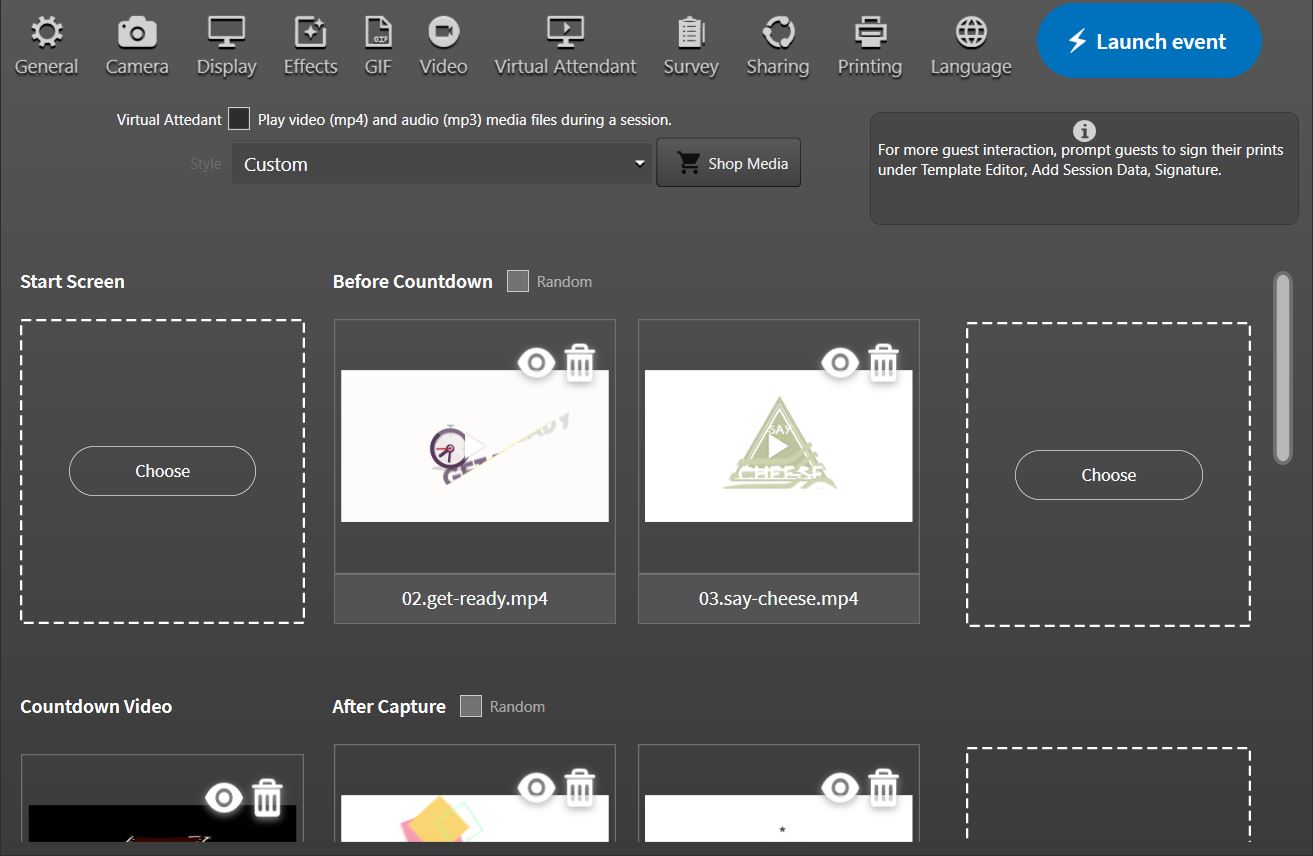 Here you will see the option to Add Media as well as previous assets (if assets were already uploaded). To upload a new asset click Add Media. You will be prompted to choose from files on your computer.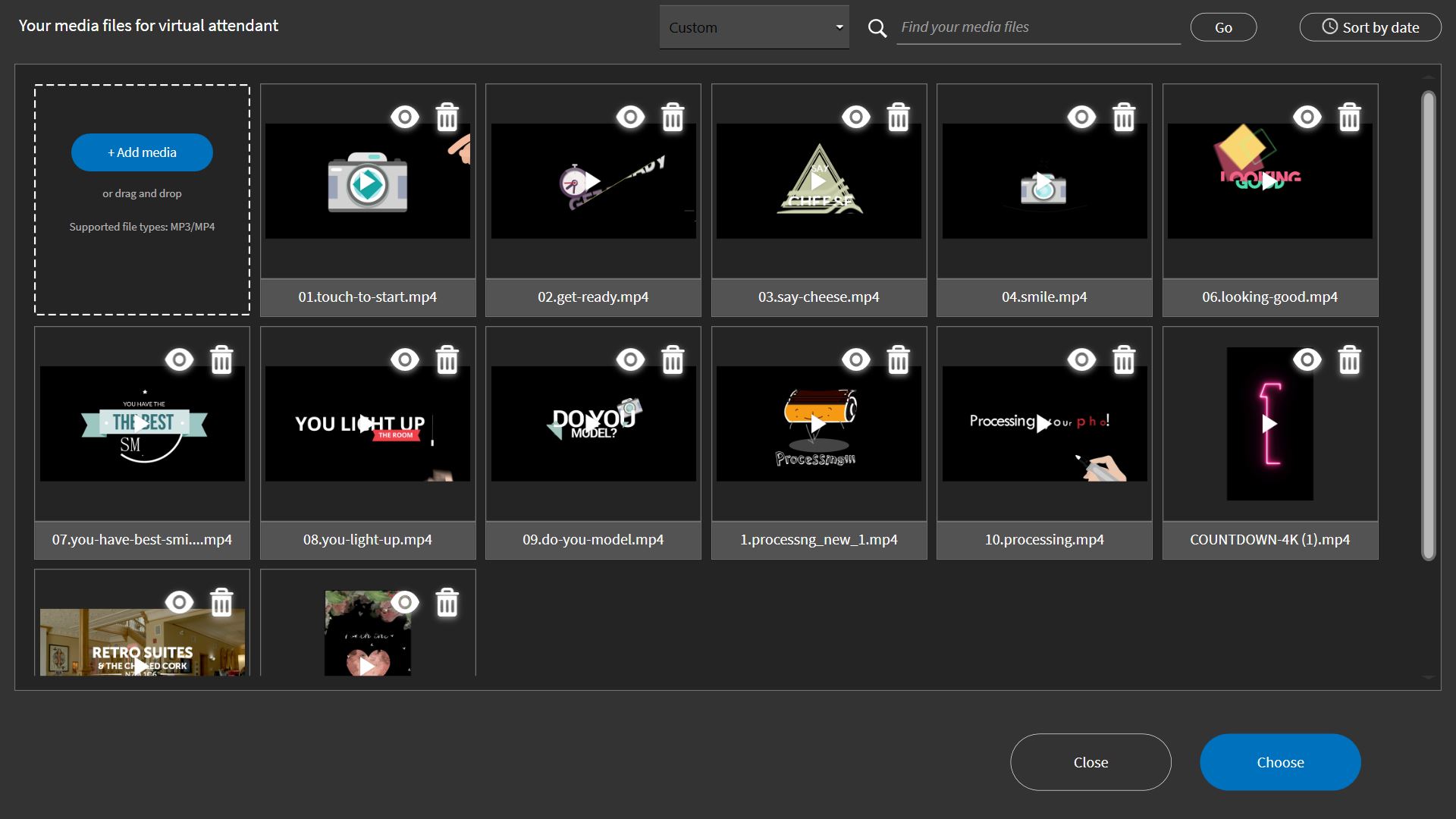 To select an asset, click on the asset. It will highlight blue. Click the Choose button at the bottom right.
For options such as GIF overlay you can choose multiple assets at once. Click on the assets you want to use then click the Choose button.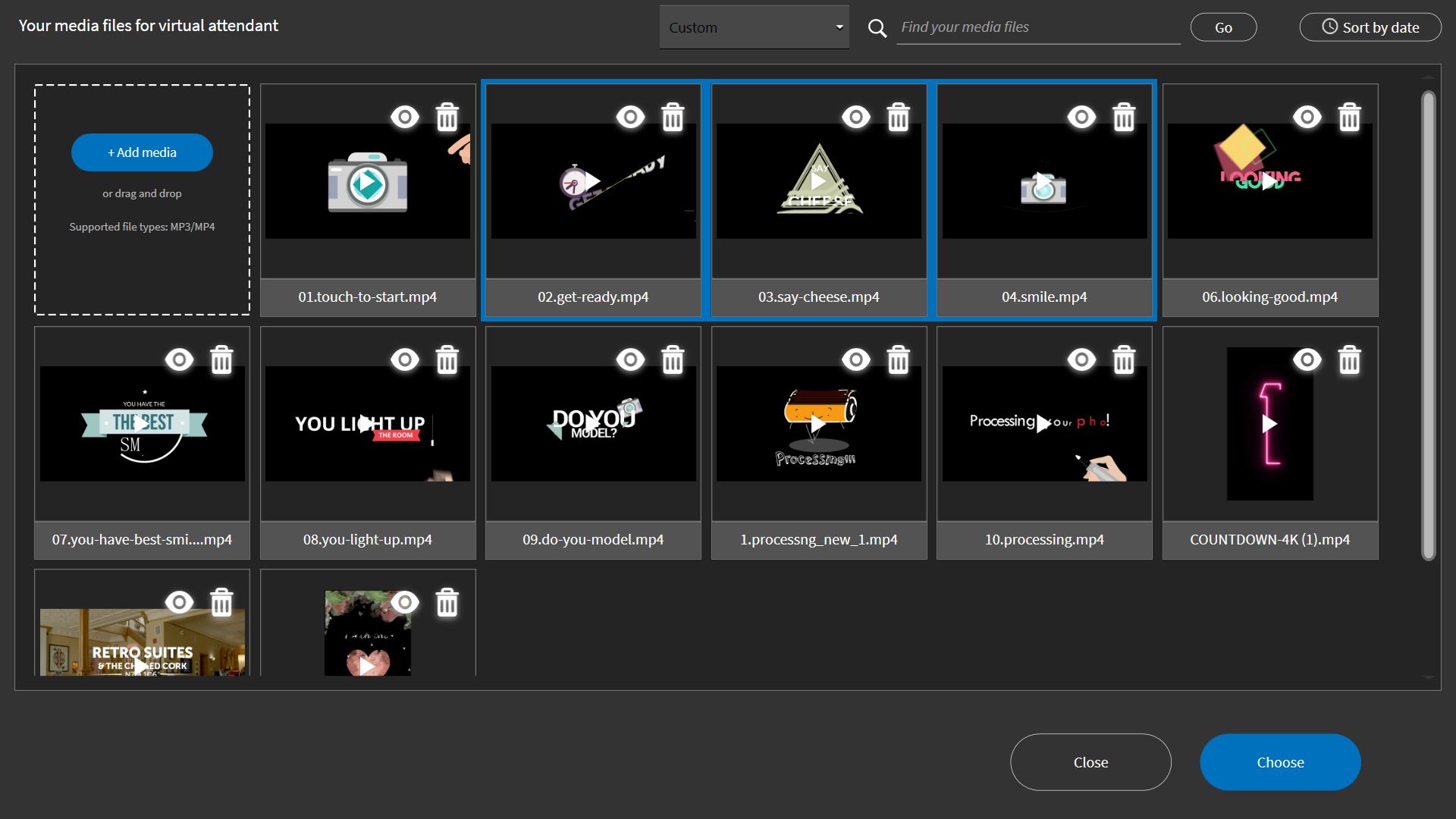 The assets will then appear in your settings. Click Save to save your changes.