For usb devices, Windows enables a power saving feature known as USB Selective Suspend. Its goal is to save power by shutting down USB ports that are only used intermittently. This feature causes problems when using DSLR cameras and we recommend that you turn it off.
Windows 7/8
You can find this option under Control Panel > Power Plan > Change advanced power settings.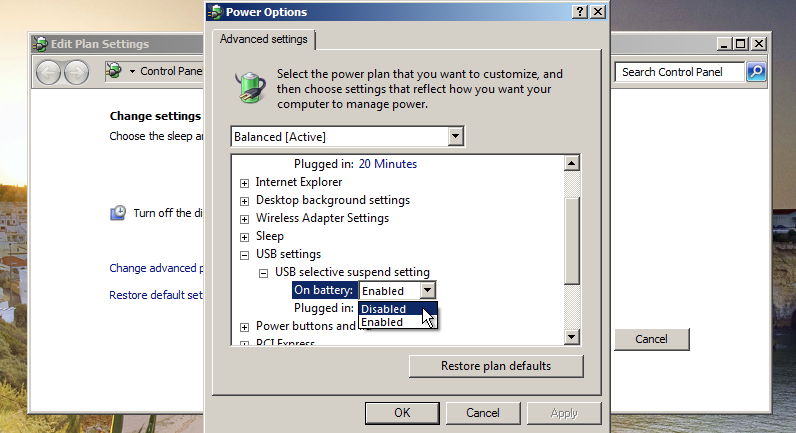 Windows 10
For windows 10, go to Device Manager, Universal Serial Bus controllers. Double-click the USB Root Hub device, and click the Power Management tab. Turn off the Allow the computer to turn off this device to save power option, and click OK button.